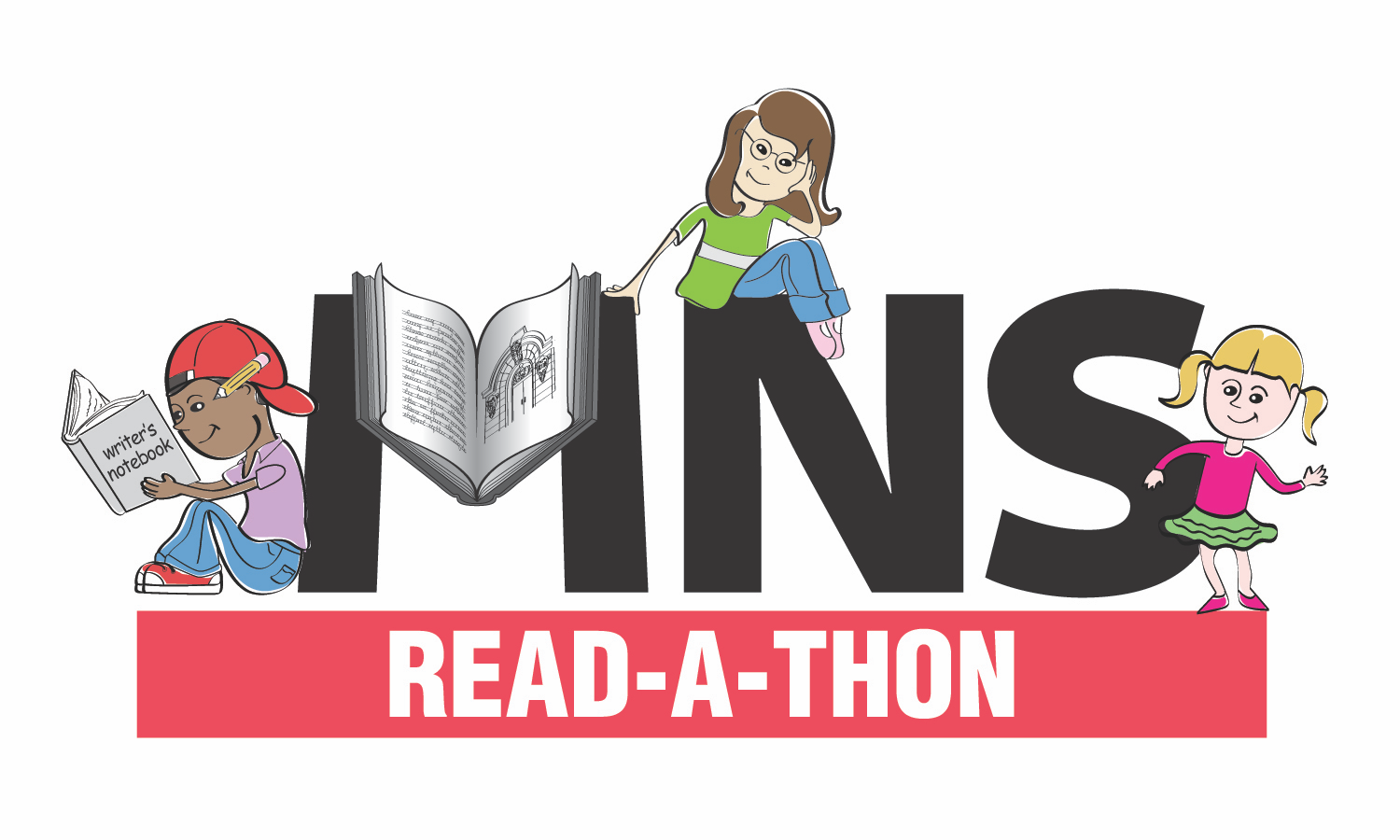 Welcome to the 2022 Read-A-Thon!
The Read-A-Thon will last 2 weeks, starting Monday, May 9th thru Friday, May 20th
The goal of the Read-A-Thon is to encourage and inspire our kids to read as much as possible during the week, while raising funds for our school. It gives them an opportunity to help support the programs they love and achieve goals together as a class.
HERE'S HOW IT WORKS:
STEP 1: 
We encourage your child to read for 30 minutes a day, whether independently or with a grown-up. The Read-A-Thon Checklist is a way to help readers try something new! Aim for completing 5 tasks on the checklist. This should be turned into your teacher by Wednesday, May 25th for a chance to be entered in a raffle and to earn MNS participation swag!
STEP 2:
Each class has a goal set on their classes fundraising page. Links to the your child's class page are listed below. Additionally, we have an event goal of $12,500. Invite friends and family to donate towards your child's success by sharing their class pages. Sample emails have been created here.  Class prizes are available to recognize their accomplishments! A list of the prizes can be found here.
STEP 3:
Sit back and watch your children become life-long readers!
Class Pages:
Don't Forget!!!
Monday, May 9th —Official Read-A-Thon Kick Off!
Dress as your favorite book character or in any MNS Gear!
Questions? Email info@mnspta.org
Thank you in advance for making this Read-A-Thon a success!!