The Manhattan New School Parent-Teacher Association supports the school community, working together to help our children grow into confident, enthusiastic life-long learners!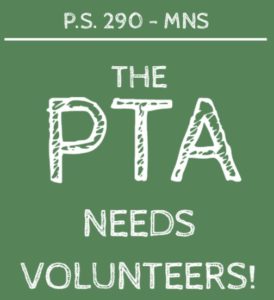 All MNS families are PTA members. Even a few hours of your time, can make an enormous difference and help organize programs and events for our community. It really does take a village!
Click here to see how you can help.


MNS PTA has set up a range of shopping rewards programs that give back money to the school every time you shop on Minted and Mabel's Labels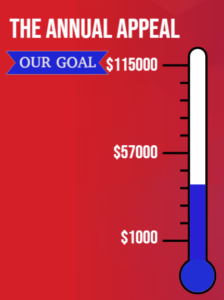 Our PTA covers many expenses that allow the school to function at a basic level while also making MNS an exceptional experience for your child. Check out our MNS Annual Appeal page to find out which services and programs are funded by the PTA and how you can help.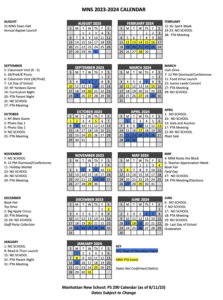 Find a printable version of the school year calendar here 2023-2024 Calendar COLOR
* All dates are subject to change, please check your email for updates!