WELCOME TO THE WEBSITE OF THE MANHATTAN NEW SCHOOL PTA!
The MNS PTA is the officially recognized parent-teacher leadership body for PS 290. We support the education and learning needs of all of our children by reaching out to parents and guardians of children in our school, exchanging ideas and information, and raising necessary funds. Parents and guardians traditionally make an annual donation in addition to various parent-led fundraising events which take place through out the year to help offset expenses. Every parent or guardian and teacher is automatically a member of our organization. Each family is entitled to one vote.
The MNS Student Council would like to inform MNS families about the new Lost and Found system. At the end of every month, we plan to donate whatever is unclaimed in the Lost and Found to Cassidy's Place. If your child has lost anything, we would encourage your child to look in the Lost and…
Join fellow MNS families at the school's first outing to see New York City's own professional soccer team, the New York City Football Club (NYC FC), play FC Dallas at Yankee Stadium on Sunday, April 29, at 6:00 p.m.! Tickets are $43.50 each and a portion of the ticket price will benefit our PTA.
AT A GLANCE...

| | | |
| --- | --- | --- |
| | May 21 | Mets Game |
| | May 22 | Fifth Grade Spring Concert (8:45 AM) |
| | May 23 | Moving Up Night (4:30-7:30 PM) |
| | | Parent Leader Information Fair |
| | May 28 | Memorial Day - School is Closed |
| | May 30 | PTA Meeting (6 PM) |
| | | Exec Board Meeting (7:15 PM) |
| | May 31 | Field Day (Grades PreK, K, 1, 2) |
REMINDERS
►  Click here to nominate yourself for a PTA Executive Board / SLT position by tonight!  See details below.
►  Shop at Modell's using this coupon and receive 15% off at Modell's! Offer expires May 30.  5% of your sale will be donated to MNS PTA!
►  Remember to USE YOUR MNS FAIRWAY CARD when you shop at Fairway!  Our school automatically gets 3% of your total sales!
THE WEEK OF MAY 21
MOVING UP NIGHT 
---
Get a glimpse of what next year will be like for your child during Moving Up Night on Wednesday, May 23 from 4:30-7:30!  This is an opportunity to preview your child's curriculum for next year and meet with the current teachers in that grade.  Sign up here.  PTA-sponsored babysitting for MNS students will be provided.
Cluster teachers will be shocasing their 'galleries' in the cafe during the afternoon/evening. Be sure to come before or after your session and find out what exciting curriculum they are planning for next year.
To complement the evening, a Parent Leader/Volunteer Information Fair will be held in the MNS Café. Come meet with members of the current PTA's Executive Board and Committee Chairs and the School Leadership Team to learn about the exciting opportunities to become parent leaders and volunteers in the upcoming school year.  Please stop by the Cafe between 4:15 - 7:45pm;   The PTA and SLT will be available to answer any questions.
KEEP AN EYE OUT FOR THESE EVENTS
THE WEEK OF MAY 27
MEMORIAL DAY
---
    School will be closed on Monday, May 28 for Memorial Day.
PTA GENERAL MEETING
---
Spring into elections and vote!   Join us at the next PTA general meeting on Wednesday, May 30 at 6pm to vote on the following:
- PTA and SLT elections
- 2018-19 budget approval
- PTA funds expenditure for instructional staff supplement
- A school-based option vote for a half day for K students on Sept. 6, 2018.
All parents and teachers are eligible to vote in person, unless they are school supervisory staff.  Free babysitting for MNS students will be provided.  Nominations will also be taken from the floor.
LOWER GRADES FIELD DAY AT ASPHALT GREEN
---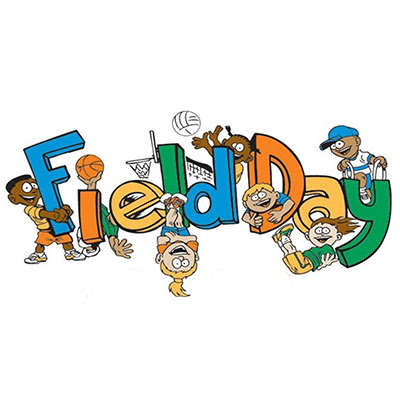 Field day for the lower grades (PreK, Kindergarten, 1st and 2nd Grades) will take place on Thursday, May 31 in the Asphalt Green Soccer Field.
Dress you child in his/her Field Day T-Shirt and sneakers, and send bag lunch, water bottle and sunscreen!
Normal Drop Off and Pick Up; Teachers will walk their class to and from MNS/ Asphalt Green Field (kids will get to the field at approximately 9:45 and leave at 2:00).
ALSO HAPPENING...
THANK YOU to the SLT for organizing the MNS/SLT workshop series! Slideshows for both presentations are availble on the MNS website for parents who were unable to attend.
MNS STUDENT COUNCIL'S SYRIAN REFUGEE PROJECT
---
The MNS Student council is collecting toys and games (new or used in good condition) for a Syrian refugee camp in Jordan. Our students have already collected 20 boxes, lets help them to their goal of 30 boxes. Please bring games and toys by May 25 to the drop box inside the cafeteria (under the TV) or send with your child and the Student Council will collect the toys and games from their teacher(s). Thank you!
BECOME AN MNS MENTOR!
---
The MNS Mentor Program is looking for motivated parents to get involved and help welcome new families to the MNS community! Time commitment is minimal, perfect for working parents. We will pair you up with a new incoming family so you can reach out to them via email/ or phone and help answer any questions they may have. For more details click here or stop by our table at Moving Up Night on May 23rd. Sign-up now ONLINE via this link, or download a copy of the Mentor Form and send it back via backpack by May 30th. Questions? Email MentorProgram@mnspta.org
PARENT LEADER NOMINATIONS OPEN!
---
The Nominating Committee is looking for parents to serve on the PTA Executive Board for a one-year term (2018-19) and School Leadership Team (SLT) for a two-year term (2018-20).
Are you good with numbers, financially savvy and familiar with QuickBooks? Join the PTA as a Co-Treasurer or co-Assistant treasurer!
Do you have experience managing large organizations? Are you a good communicator who can set agendas and lead meetings? Interested in working with the administration? Consider becoming a Co-President of the PTA!
Are you skilled in data management and administration? Or do you have a background in Insurance? Volunteer as a Co-Vice president!
Do you enjoy community building and want to meet and connect people within your grade? Become a Grade Delegate!
Do you enjoy writing or communications strategy? Meet new people and make connections by joining as Corresponding or Recording Secretary!
Are you interested in education strategies and like to work collaboratively with teachers and the administration? Click here to nominate yourself as a member of the SLT!
To nominate yourself or someone else, please click here. Deadline to submit nominations online is tonight. For more information, please click here: About the SLT and PTA Officer Duties. Questions? Please contact nomcommittee@ps290.org. Thank you for your consideration!
SAVE THE DATE
SPRING CONCERTS 
---
Join us at Spring Concerts, an annual MNS tradition where you can hear the results of your child's hard work in Music class all year long.  All concerts take place at 8:45 a.m. in the fourth floor Auditorium.  Concerts will be held on the following days:
Thursday, June 14:  4th Grade Spring Concert
Monday, June 18:  2nd Grade Birds Concert and Publishing Party
Tuesday, June 19:  3rd Grade Immigration Concert and Publishing Party
CYCLE FOR MNS
---
Join us on Wednesday, June 6 at 8 pm at SoulCycle 83 for ride benefiting MNS!  Sign up through NEON: $50 in advance, $60 front row in advance or $60 at the door. Please note this event is adults only.
JOIN THE TEAM!
The PTA is looking for volunteers for the 2018-2019 school year.
Nominations (yourself or someone else) for Executive Board positions HERE.  Descriptions of the PTA positions can be found here and the School Leadership Team here.
If you'd like to help out but can't commit to a board position, scroll through the opportunities, big and small, listed on this survey.
Contribute now to the Annual Appeal!
We prefer all donations be made online by clicking the button below.  However, if you prefer to pay by check, please make it payable to MNS PTA (please note "Annual Appeal" and your child(s) name in the memo line).  Click here for a downloadable form that can be submitted with your donation.
Click here to see where your money goes.
Click here to read about the PTA's refund policy.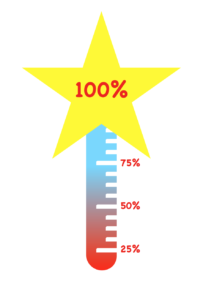 Help us reach our goal for this year's Annual Appeal!
QuestionPro provides free survey templates for Customer Satisfaction, Human Resources, Marketing, Health Care, Customer Service, Academic Evaluation, and Community surveys.