WELCOME TO THE WEBSITE OF THE MANHATTAN NEW SCHOOL PTA!
The MNS PTA is the officially recognized parent-teacher leadership body for PS 290. We support the education and learning needs of all of our children by reaching out to parents and guardians of children in our school, exchanging ideas and information, and raising necessary funds. Parents and guardians traditionally make an annual donation in addition to various parent-led fundraising events which take place through out the year to help offset expenses. Every parent or guardian and teacher is automatically a member of our organization. Each family is entitled to one vote.
Available during the Day? 1) Lice Check Co-Chair 2) Lunch Club Supervisor (once/week) 3) Class Auction Projects Coordinator Want to Work from your Office or Home? 4) Camps Fall Online Auction Co-Chair 5) Spring Silent, Live and Online Auction Co-Chair 6) PTA Audit Committee 7) PTA Co-Treasurer 8) PTA Technology Team Free to Attend Monthly…
The MNS Student Council would like to inform MNS families about the new Lost and Found system. At the end of every month, we plan to donate whatever is unclaimed in the Lost and Found to Cassidy's Place. If your child has lost anything, we would encourage your child to look in the Lost and…
CONGRATULATIONS! Thanks to all those who voted and got the word out, our Kindergarten bathroom renovation project is the top-vote winner out of all the participatory budgeting projects on the ballot this year.  Our school community is stronger than ever!  Special thanks to Yana Rubin and Steve Jaffe for leading this initiative, and to Councilman Ben Kallos for all the support he gives to our school.
AT A GLANCE...
| | | |
| --- | --- | --- |
| | June 12 | SLT Meeting (7:30 AM) |
| | June 13 | Field Day Make Up Date (PreK-2nd Grade) |
| | | MNS Glee Club Performance (5 PM) |
| | June 14 | 4th grade Spring Concert (8:45 AM) |
| | | Graduation Dance (6:30 PM) |
| | | Registration for Fall 2018 Afterschool Program begins!  (7 PM) |
| | June 15 | Eid al-Fitr - School is Closed |
| | June 18 | 2nd Grade Spring Concert (8:45 AM) |
| | June 19 | 3rd Grade Spring Concert (8:45 AM) |
| | June 20 | Volunteer Appreciation Breakfast (8:30 AM) |
| | | Exec Board Meeting (6 PM) |
| | June 21 | General PTA Meeting (7:45 AM) |
| | June 22 | 5th Grade Graduation |
| | | Afterschool Spring Semester Ends |
THE WEEK OF JUNE 11
---
Field day for Pre K - 2nd Grade will take place on Wednesday, June 13 at Asphalt Green!  Normal arrival and dismissal procedures.  Kids must wear field day t-shirts, sneakers and bring bag lunch, water, sunscreen, any required medication. Parents are welcome to watch their kids play at the field from 9:00-2:00.  If you can help to referee please email Michael Miller.
SLT MEETING
---
The MNS School Leadership Team meeting will be held on Tuesday, June 12 at 7:30 am in the Teacher Lounge on the second floor.  If you would like to address the SLT with a comment or concern, please submit your request in writing one week prior to the meeting to Robyn Marquis and Jamie Kushner, and every effort will be made to accommodate your request.  Email comments are also welcome.  All are invited to attend.  Please note: the SLT does not address specific questions pertaining to individual students or their classroom experiences.
MNS GLEE CLUB PERFORMANCE
---
The MNS Glee Club performance will take place on Wednesday, June 13 at 5:00 pm in the MNS Auditorium.  All MNS families are welcome! Admission is free. Children must be accompanied by an adult.
GRADUATION PARTY
---
Calling ALL 5th graders... Graduation Party is June 14 from 6:30-8:30 pm at the MNS Cafe.  Come dance, eat and have fun with your fellow graduates.  This event is sponsored by the MNS PTA and free for all!  Permission slip is required.
AFTERSCHOOL FALL REGISTRATION
---
Fall 2018 Afterschool registration begins June 14 at 7 pm!  Class descriptions, calendars, class lists, policies, procedures and pricing for the Fall 2018 term can be found on the MNS Afterschool webpage.  Please be sure to create an online registration account prior to the start of registration.  All classes are filled on a first come, first served basis.
KEEP AN EYE OUT FOR THESE EVENTS
THE WEEK OF JUNE 18
SPRING CONCERTS
---
Join us in the fourth floor Auditorium for Spring Concerts, an annual MNS tradition where you can hear the results of your child's hard work in Music class all year long.
Monday, June 18 at 8:45 am: 2nd Grade Birds Concert and Publishing Party
Tuesday, June 19 at 8:45 am: 3rd Grade Immigration Concert and Publishing Party
VOLUNTEER APPRECIATION BREAKFAST
---
Please join in to celebrate the entire MNS volunteer community and their efforts this year from 8:30-9 am in the basketball yard (doors closest to first avenue).  For those not yet involved, it is a great way to meet the new PTA presidents and our amazing volunteers, share ideas and thoughts for the coming school year and learn about PTA initiatives and volunteer efforts.
GENERAL PTA MEETING
---
The final General PTA Meeting of the year will take place on Thursday, June 21 at 7:45 a.m. on the 4th floor auditorium. The PTA will vote on using $40,000 in funds for additional 2018-19 instructional staff expenditure.  Students can be dropped off for free breakfast in the cafeteria.
ALSO HAPPENING...
THANK YOU to everyone who donated to the Syrian Refugee Project and to the families who helped transport the boxes.  A total of 57 boxes filled with toys, games, stuffed animals & much more for children in the Syrian refugee camp in Jordan.
THANK YOU to the Kindergarten delegates: Susie Gould, Alison Male and Lauren Posner for organizing a fun SoulCycle event, and to everyone who attended! 37 parents cycled for MNS and $1,100 was raised for the MNS PTA.
PARENT LEADERS ARE NEEDED!
---
Join the PTA as a Parent Leader for 2018-19!  Check out this list of opportunities to find our how you can get involved!
Contribute now to the Annual Appeal!
We prefer all donations be made online by clicking the button below.  However, if you prefer to pay by check, please make it payable to MNS PTA (please note "Annual Appeal" and your child(s) name in the memo line).  Click here for a downloadable form that can be submitted with your donation.
Click here to see where your money goes.
Click here to read about the PTA's refund policy.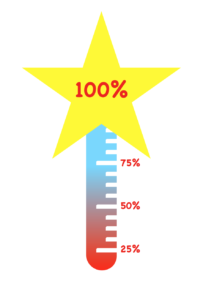 Help us reach our goal for this year's Annual Appeal!
QuestionPro provides free survey templates for Customer Satisfaction, Human Resources, Marketing, Health Care, Customer Service, Academic Evaluation, and Community surveys.