WELCOME TO THE WEBSITE OF THE MANHATTAN NEW SCHOOL PTA!
The MNS PTA is the officially recognized parent-teacher leadership body for PS 290. We support the education and learning needs of all of our children by reaching out to parents and guardians of children in our school, exchanging ideas and information, and raising necessary funds. Parents and guardians traditionally make an annual donation in addition to various parent-led fundraising events which take place through out the year to help offset expenses. Every parent or guardian and teacher is automatically a member of our organization. Each family is entitled to one vote.
Available during the Day? 1) Lice Check Co-Chair 2) Lunch Club Supervisor (once/week) 3) Class Auction Projects Coordinator Want to Work from your Office or Home? 4) Camps Fall Online Auction Co-Chair 5) Spring Silent, Live and Online Auction Co-Chair 6) PTA Audit Committee 7) PTA Co-Treasurer 8) PTA Technology Team Free to Attend Monthly…
The MNS Student Council would like to inform MNS families about the new Lost and Found system. At the end of every month, we plan to donate whatever is unclaimed in the Lost and Found to Cassidy's Place. If your child has lost anything, we would encourage your child to look in the Lost and…
REMINDERS:
To donate to the Annual Appeal,  click here.
THANK YOU to Paula for her service to MNS and our children!  We wish her the best in her retirement.  The PTA presented her with flowers at the last PTA meeting of the year.  Click 
here
to read Paula's note to the parents.
THANK YOU to Lisa Rizzi and Music TA Tammy for organizing the special spring concerts for all our children as well as the beautiful graduation ceremony for our 5th graders!
THANK YOU to Katy Kasmai for hosting the Made with Code Party at Google!  Over 50 girls participated in this fantastic event!
THANK YOU to all the parents who have volunteered this year - whether it was an hour of your time or many hours of your day!  We truly appreciate the efforts that have gone into making this school community a special one.  Many thanks to the following local businesses who donated to our Volunteer Appreciation Breakfast:  Agata & Valentina (bagels), Oren's Daily Roast (coffee), Le Pain Quotidien (mini muffins), Dunkin' Donuts (munchkins) and Eli Zabar (pastries)!  Thank you to those who stopped by, and wishing all volunteers a well-deserved relaxing summer!
A SPECIAL NOTE OF GRATITUDE to the following graduating (or moving) Parent Leaders who have tirelessly served our MNS Community through the years.  We are thankful for your time, dedication and support.  You will be missed!
Elan Barish, Emily Brafman, Janice Horowitz, Sharon Kandel-Rachlin, Sarah O'Malley (PTA Grade Delegates)
Sarah Keegan and Christine Freitas (Technology Team)
Stacey Spanedda (Fundraising Co-Chair)
Becky Kipnis (MNS Cares and Book Fair)
Lisa Altshuler (Baseball Games)
Marissa Priester (Flea Market)
Lisa Cahill (Community Outreach Committee)
Deborah Cohen (School Leadership Team)
FALL 2018 AFTERSCHOOL PROGRAM
---
MNS Afterschool regsitration will continue on line throughout the summer.  Please be sure that you create an Afterschool account (NOT NEON) and register through the Afterschool system.  All wait list issues will be addressed at the end of August.
MNS BULLETIN
---
The year's last issue of The MNS Bulletin is now up on our website!  We will also backpack it home on Monday and include it with report cards for those families whose children have already left for the summer.  The MNS Bulletin team would love to hear from you over break! Send photos, artwork and story ideas to: mnsbulletin@mnspta.org.  Thank you to Ashley Lavin for all her hard work in turning the school's vision of a quarterly newsletter into a reality!
KEEP USING YOUR FAIRWAY CARD OVER THE SUMMER! 
---
In just 2 months, MNS has earned $1,098 from all your grocery purchases!  THANK YOU for your support, and keep up the shopping and earning!  MNS Graduating families can still keep earning for our school.  Need a card?  Email info@mnspta.org.
AMAZON ASSOCIATES PROGRAM
---
Remember to use this Amazon link whenever purchasing from Amazon! This program gives back 5% or more to the PTA when you shop on Amazon. Thank you for your support!
SEEKING DONATIONS! 
---
While you're enjoying your summer, please keep MNS in mind and seek donations - We need your help!
FALL CAMPS ONLINE AUCTION
If your child is attending a camp this summer, please consider asking your camp director for a donation for our camps online auction in November!  Please use the auction donation form.
Wherever you are spending your summer, please ask for a donation for our spring auction. Restaurants, Hotels, Tickets, Clothing Stores. Anything and everything will be much appreciated! Please use the auction donation form.
If you are visiting your home country over the summer, or another country which fascinates you, please consider bringing back native items that would be fun to decorate with or to share/pass out at the 4th Annual International Festival, which will be held in the Fall!
MNS 9th ANNUAL YANKEE GAME 
---
Last chance to buy 40% discounted tickets to see the New York Yankees vs. Toronto Blue Jays on Sunday, September 16 at 1:05 p.m!  Purchase your tickets now and save!  Tickets are $35 until June 26/ $45 thereafter (ticket face value $60) in Section 205.
SAVE THE DATE!
---
Save the date for these exciting September events:
| | |
| --- | --- |
| Thursday, 9/13 | Curriculum Night/General PTA Meeting |
| Friday, 9/14 | Back to School Picnic |
| Sunday, 9/16 | MNS 9th Annual Yankee Game |
| Saturday, 9/29 | Back to School Carnival |
For a complete list of events, please go to the 2018-19 (tenative) calendar (also updated on the MNS PTA Website).
Have a wonderful, relaxing and joyful summer! We look forward to seeing everyone in September!   And congratulations to all our Fifth Grade Graduates!  
Contribute now to the Annual Appeal!
We prefer all donations be made online by clicking the button below.  However, if you prefer to pay by check, please make it payable to MNS PTA (please note "Annual Appeal" and your child(s) name in the memo line).  Click here for a downloadable form that can be submitted with your donation.
Click here to see where your money goes.
Click here to read about the PTA's refund policy.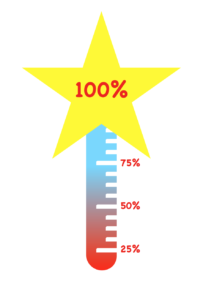 Help us reach our goal for this year's Annual Appeal!