We would like to introduce MNS Cares!  This purpose of this  committee is to facilitate your ability as parents to help your children recognize that while their hands may be small, they can make a big difference in their community.  Once a month, look to the MNS newsletter for suggestions of ways you and your family can support the community around you.  We will also be sponsoring events throughout the year that will bring our MNS community together to give back.  Check out the links to some of our past activities below.
When we began the MNS Cares committee in 2014, these are some of the words Doreen shared with our MNS community at that time:
"I have tried to instill a warm sense of caring for each other among the children, teachers and staff at PS 290.  We have all read Have You Filled a Bucket Today? by Carol McCloud and David Messing and are trying to be "bucket fillers," who bring out the best in each other with positive support and encouragement,  rather than "bucket dippers"  who diminish our community by not being kind and helpful to each other.
I am excited about the MNS Cares Committee because it enables us as a school to become "bucket fillers" for our larger community.  By participating (in sponsored community service events) as a family, you can teach your children the importance of giving back through community service that extends beyond the four walls of PS 290.  By actively participating, our young students at PS 290 will learn that they can make a big difference in the larger world by working together.  Please come out so that we can all be proud of our community as we work to nurture our youngest global citizens."
MNS Cares Committee,
Faith Silberstein, Rachel Justus, Amit Shaked Pasman, and Becky Dorwin-Kipnis
"How wonderful it is that nobody need wait a single moment to start improving the world."  - Anne Frank
"Nobody can do everything, but everybody can do something."  - Unknown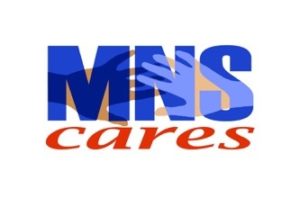 The MNS Cares Committee is here to foster social action in our students and the larger MNS community by providing opportunities and ideas that contribute to our community, and that our MNS students can participate in.  While these activities usually focus on our local, NYC, community, in light of the recent hurricanes and earthquake, we are issuing this special edition with ways for you and your children to help those affected by these devastating events.